Evenings in the desert are filled with the stars and sounds of our night visitors. Listen for the howling of coyotes, the call of the owls and the chirps of the frogs or crickets. The night  is not disturbed by urban sounds only a stray train whistle in the distance.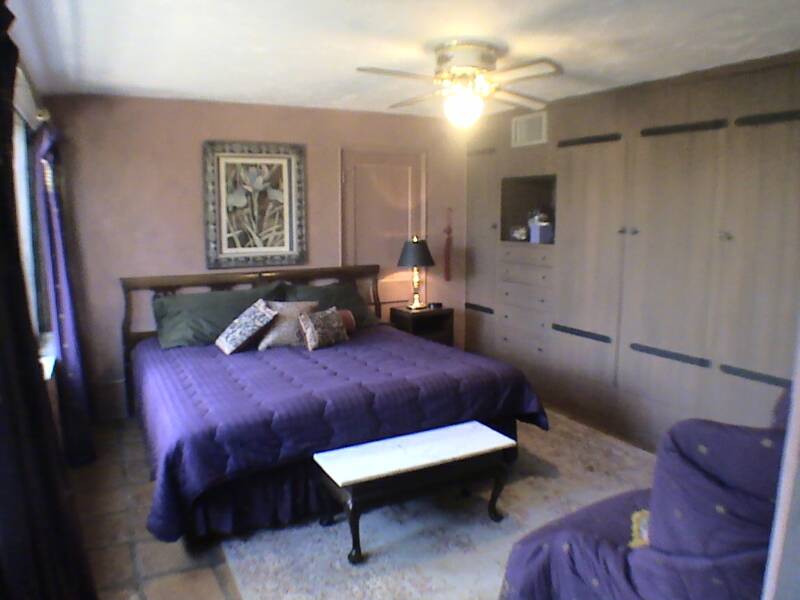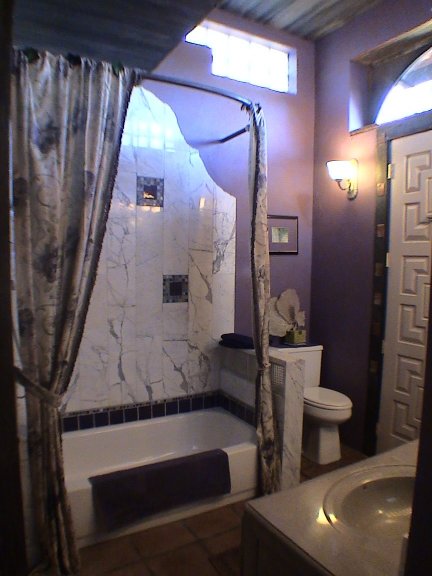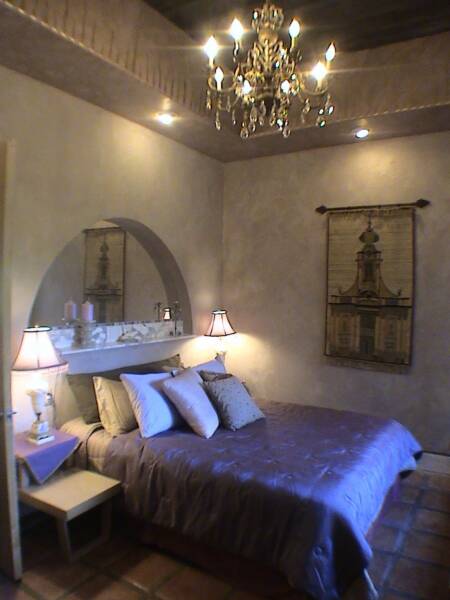 The Crystal Room is an elegant guest room with chandelier and custom marble accents. The fine marble bathroom has tall ceilings and a walk in closet with vanity. There is a beautiful private entrance with bistro table that is surrounding by flowering trees and back garden.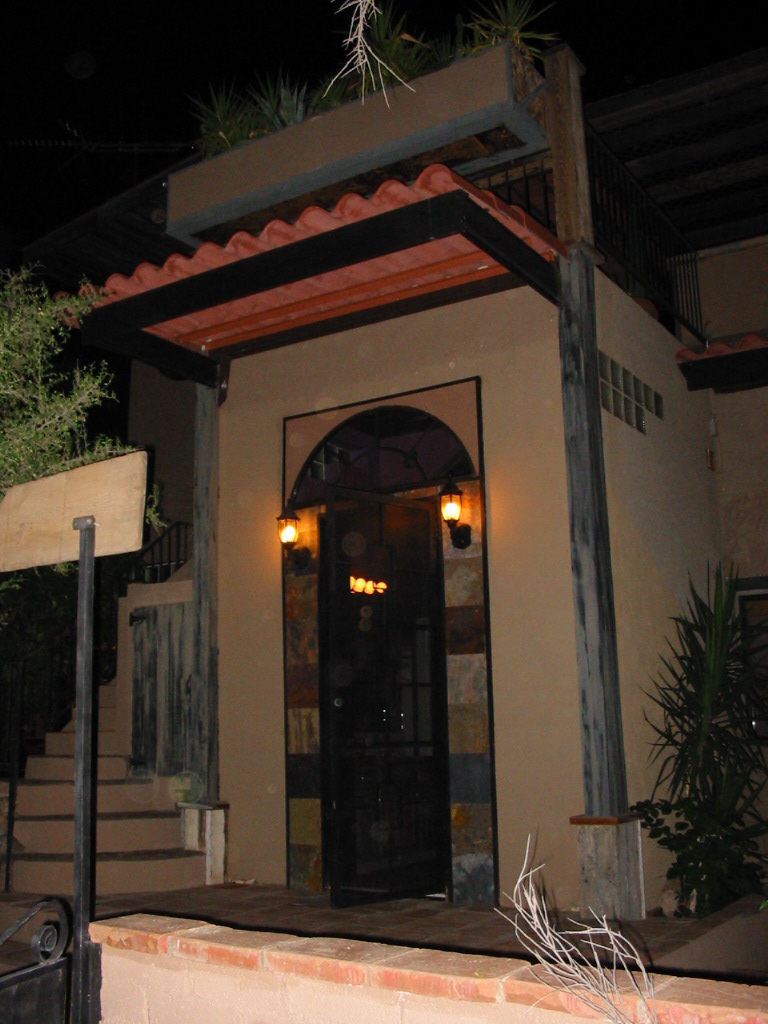 The Retreat has accommodations that are all decorated with flair and great care! The Ranch has 7 bedrooms available and can sleep up to 15.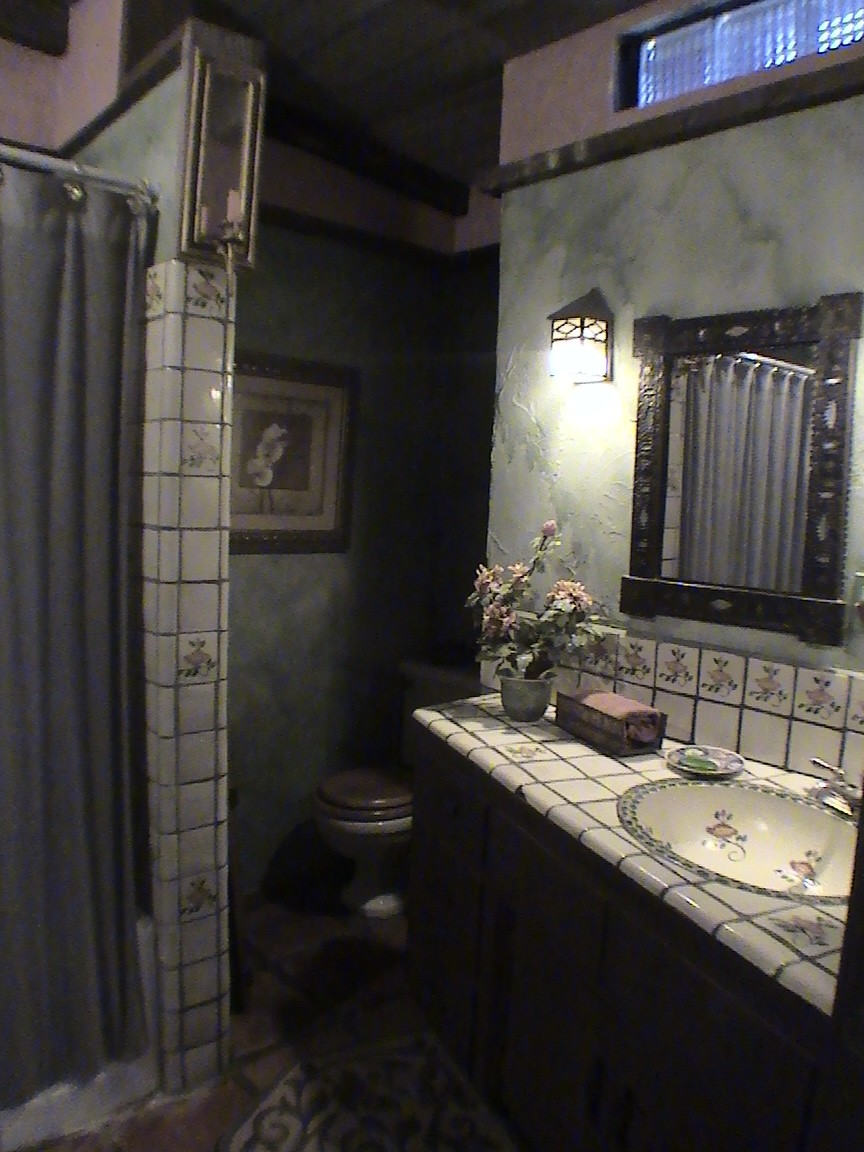 The Contessa Room is the original master bedroom and features a huge window looking out into the garden, large bathroom, vanity, exterior entrance to gardens, wall to wall closet space and elegantly decorated. This room has a king bed.


We also have a charming room, the Owl's Nest that has a twin bed that can be attached to the Contessa Room, which is perfect for a couple and child or close relative, as they share a bath.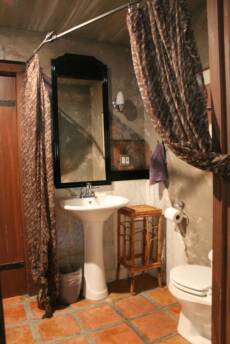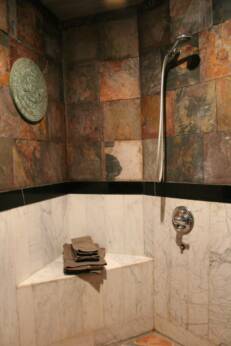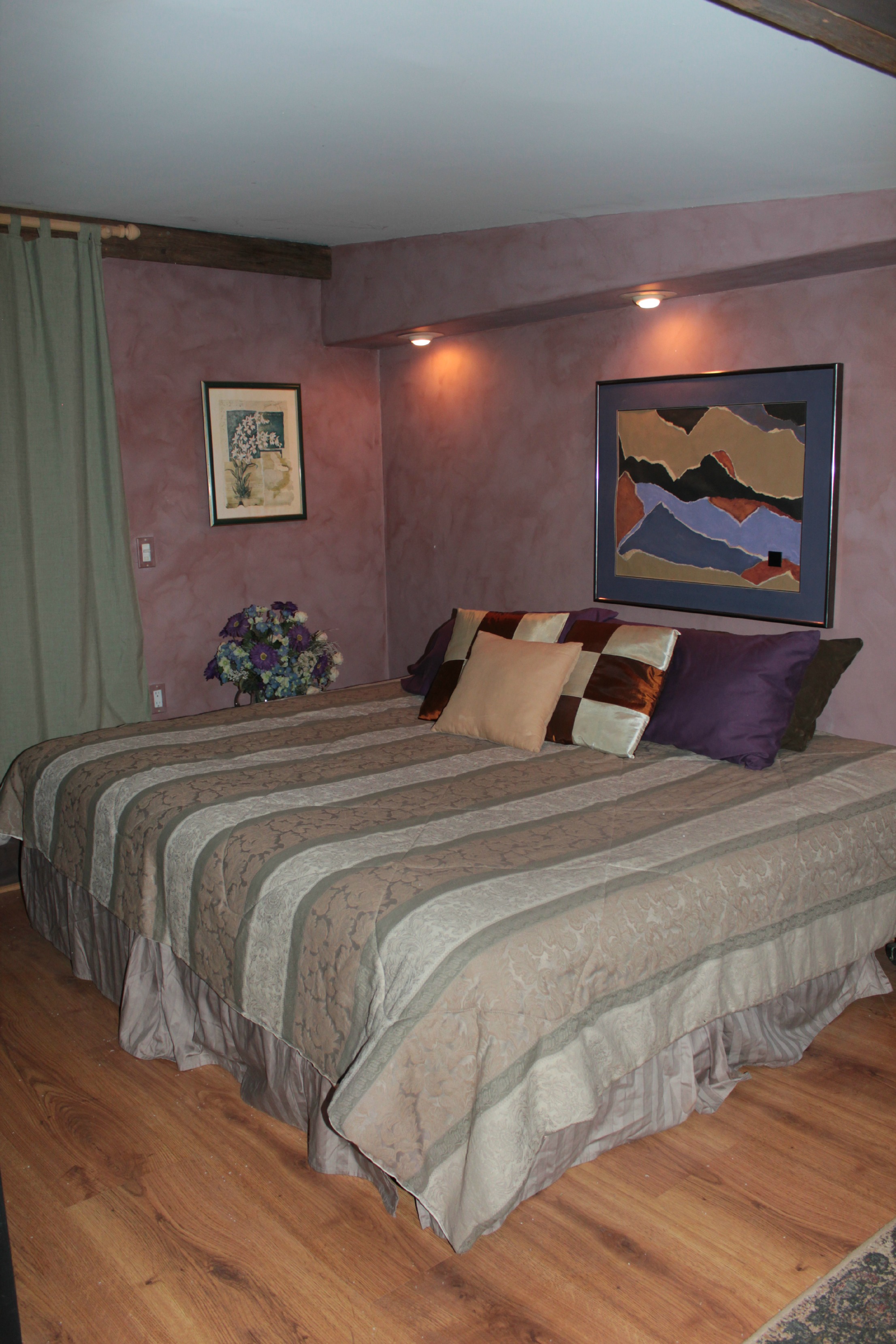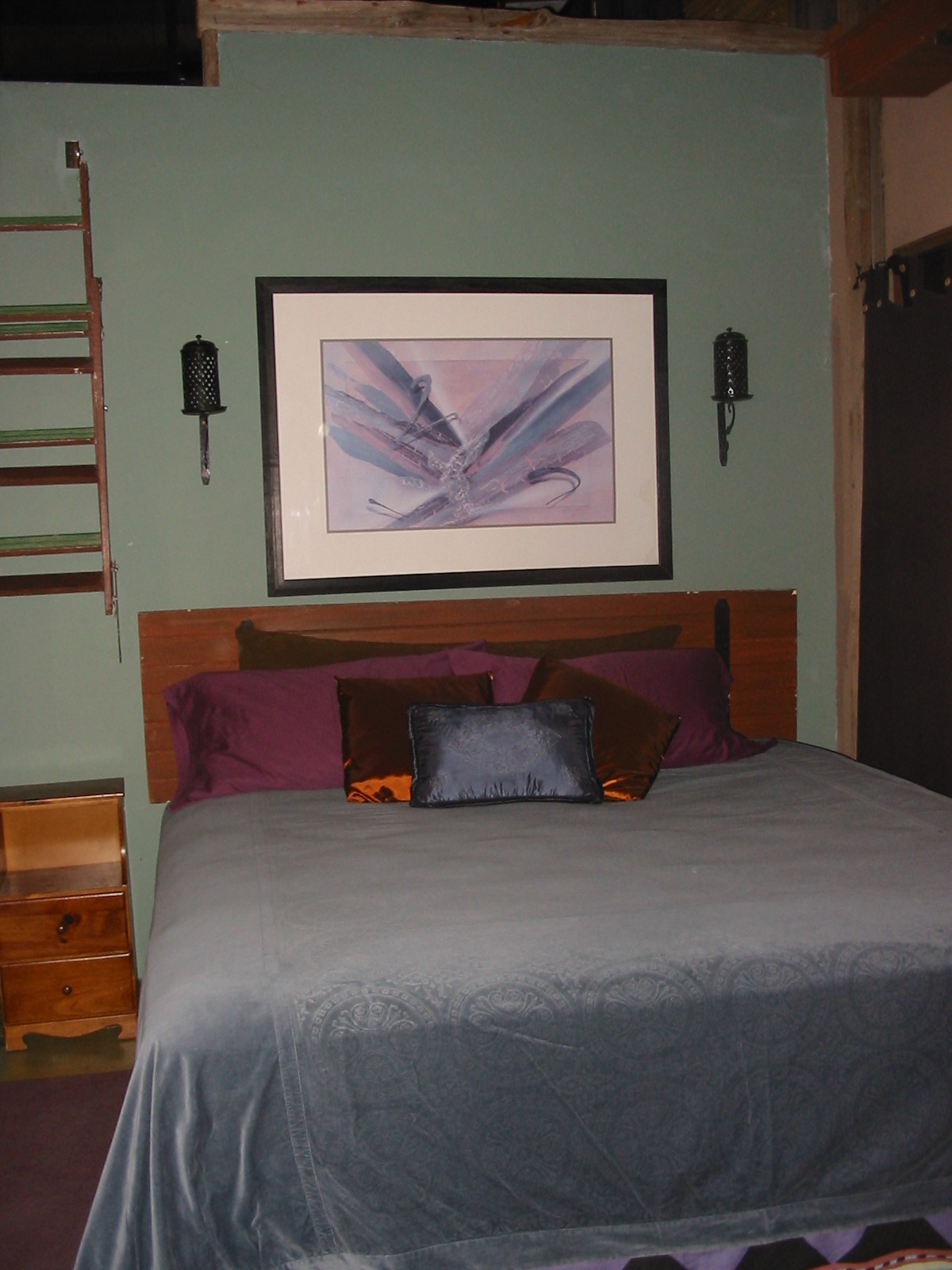 The Bunkhouse Suite has 3 rooms which include a king size bed and private sink, a small room with a full bed that can sleep two, a large loft with a California King and cabinetry. The bathroom is marble and slate with built in seat as it is shower only. This area is directly accessible to the veranda and has two exterior doors. This suite was designed to be wheel chair accessible. It is often occupied by recuperating guests and familys taking care of them.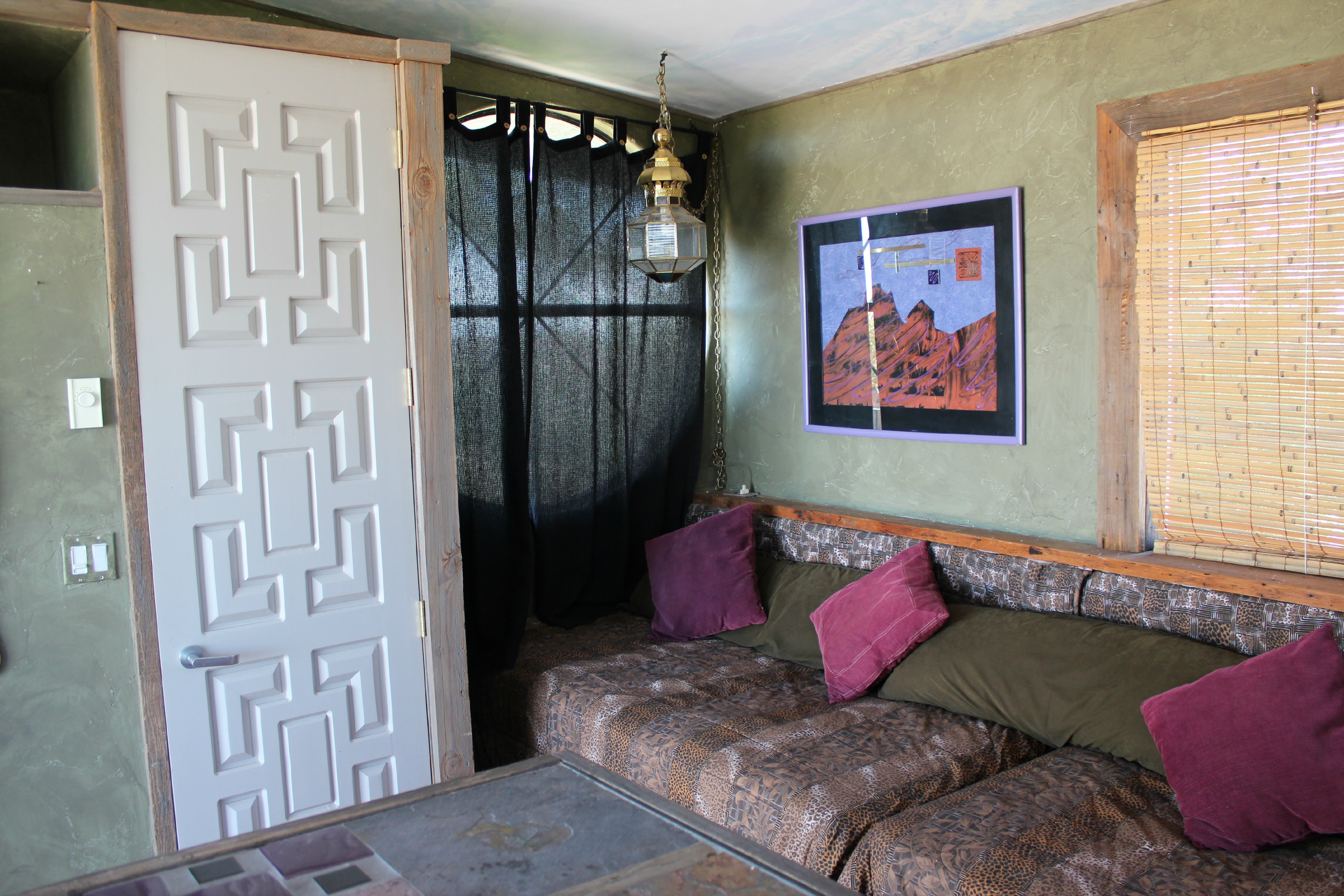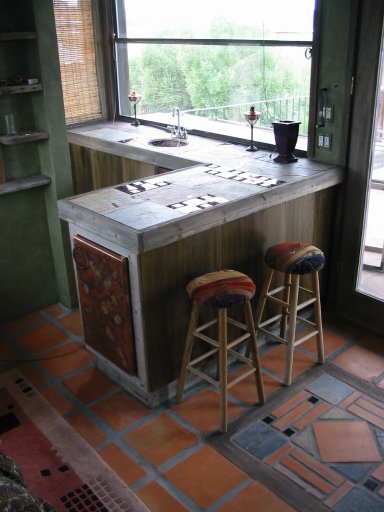 The Loft Bedroom is on the deck . This room shares a bath. It has two twin beds, cabinets, closet, and sink.This room has spectacular view where you can watch the stars or the birds fly from your snuggly bed.