A Wild Purple Ranch  dates back to the 1930's and it has lots of the original rustic flavor. It is now updated and decorated with art and wonderful pieces from all over the world, giving it a timeless and elegant atmosphere. The fireplace can hold day long fires and can warm your body as well as the Ranch warm your heart and soul.

The living room, veranda and pool area are main areas for conversation, bird watching, reading, playing or  just relaxing.  The roof top deck can delight you with views of four mountain ranges and is wonderful for morning meditations, sun gazing or just quiet morning time to reach into your spirit and heart. It is also a great place for evening conversation, watching stars and meteor showers .

We have 6,600 square feet of covered or semi-covered areas to enjoy and relax. Besides the main areas, we have a formal dining room with fireplace,  two kitchens, many patios and outdoor living places to enjoy . Say hello and feed a carrot to our horses at the 1/2 way barn or have an adventure with them. Our Art Walk and desert grounds are amazing. Please see sacred grounds. So much to see and do or just chill.

The Ranch & Retreat has been designed to provide comfort and surround you with style and beauty!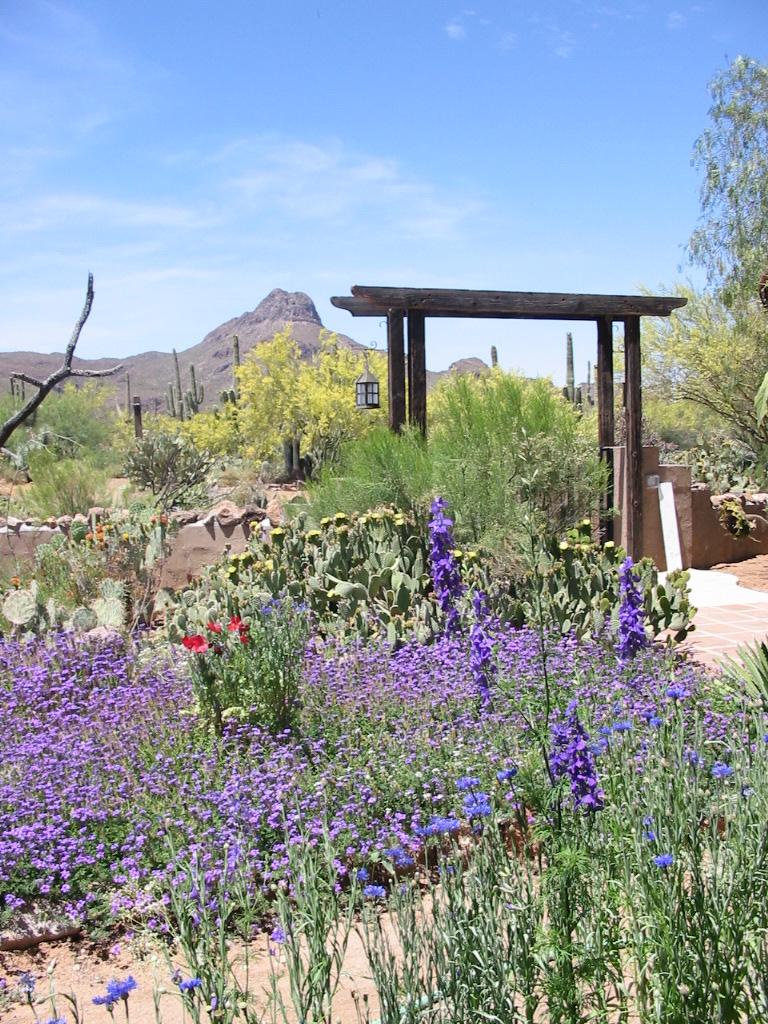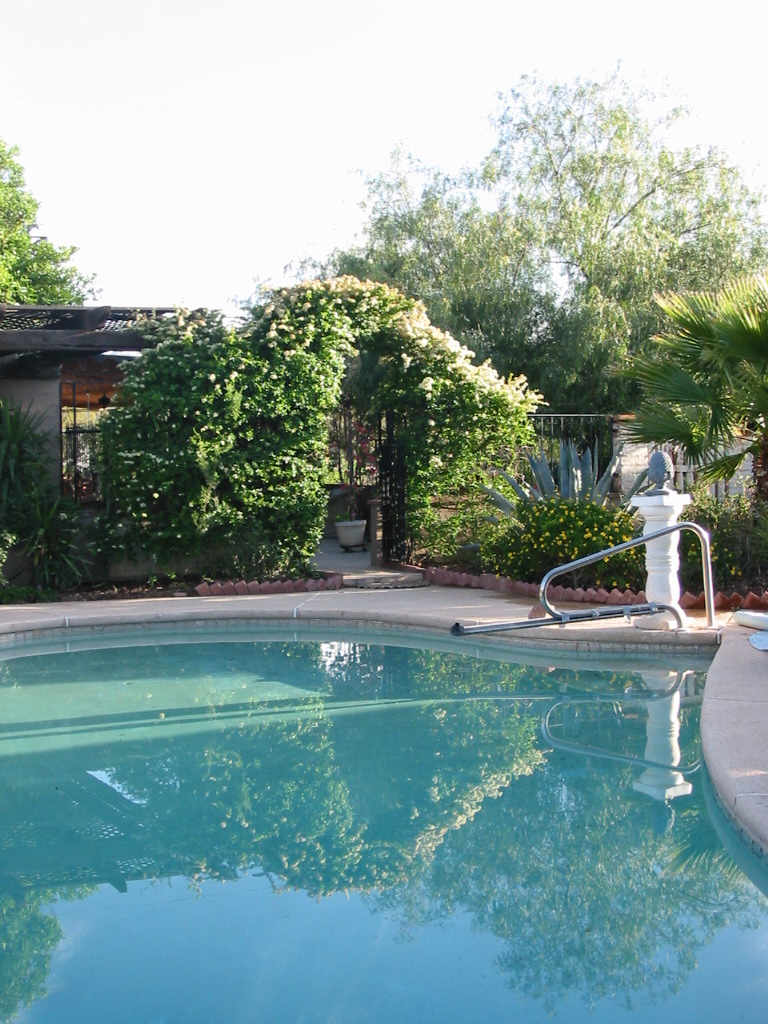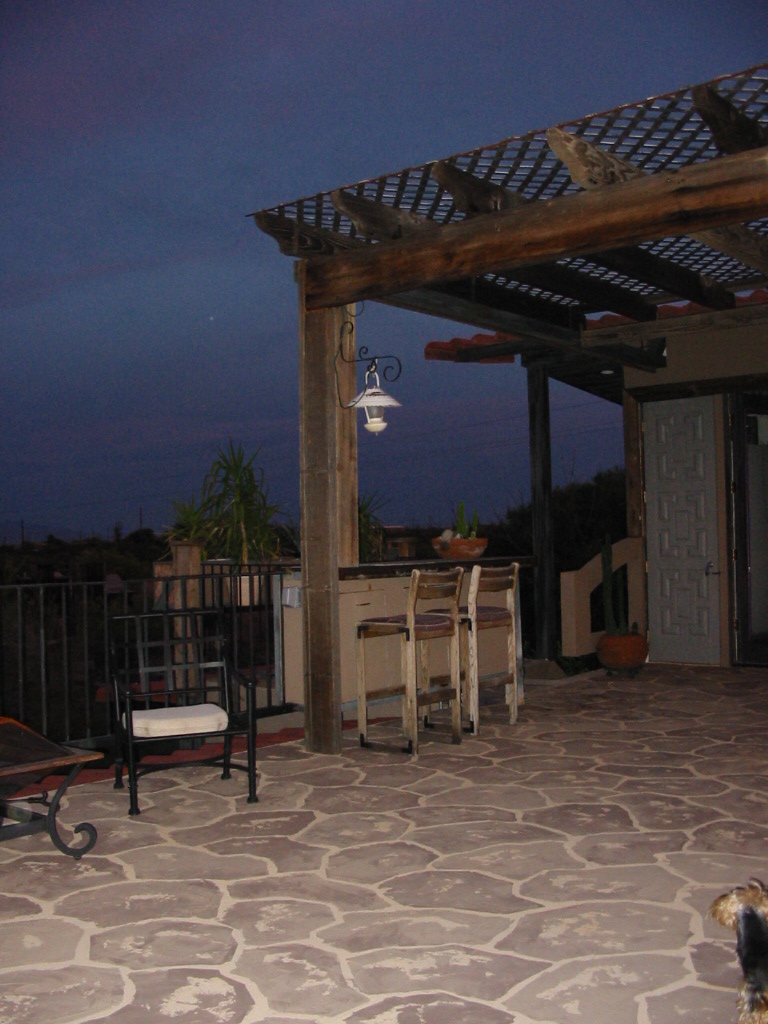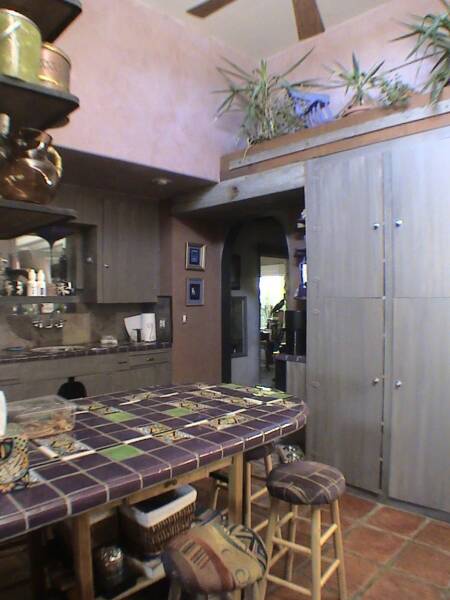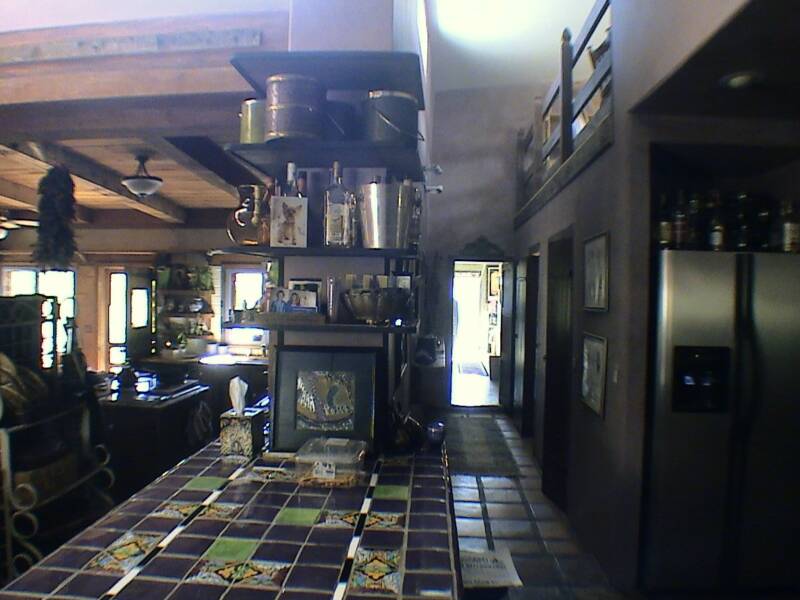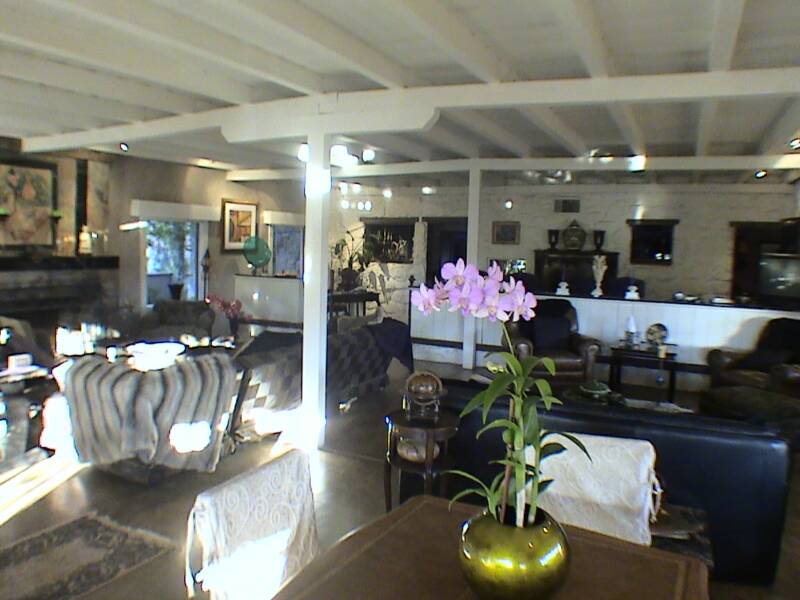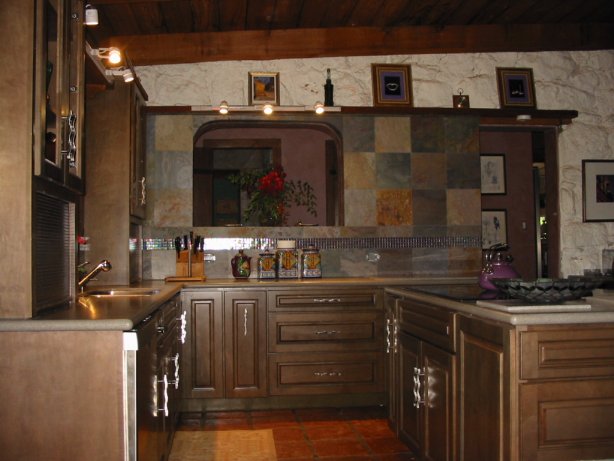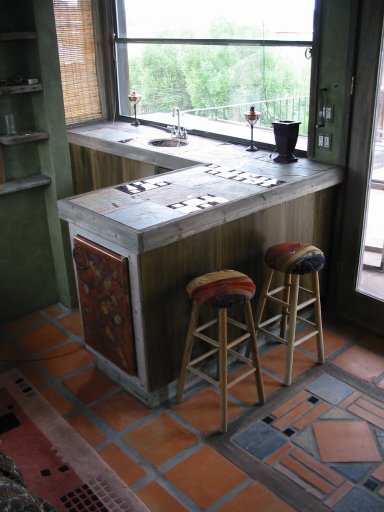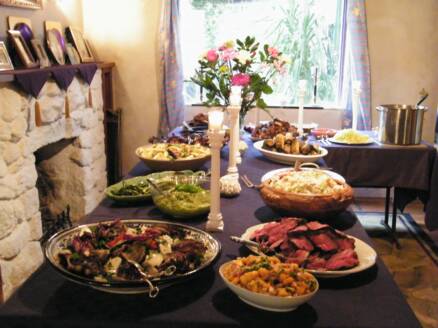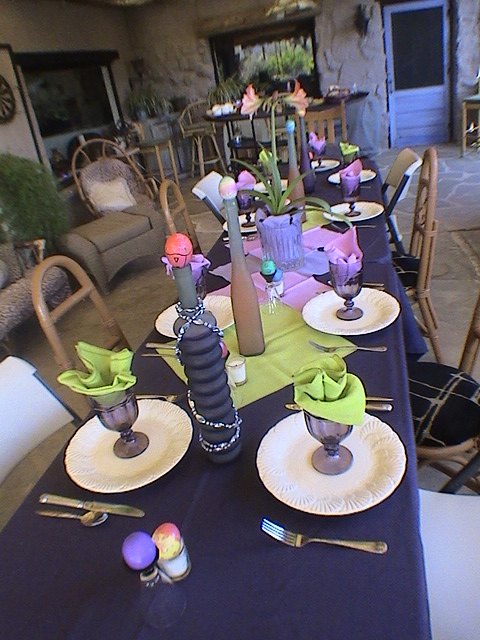 The Ranch is a perfect place for you to entertain. Pictured is the dining room set for a culinary feast! The Ranch has a huge selection of fine serving platters and dishes. You can have a buffet style or full place settings. Shown on the right is an Easter table set on the veranda. There are so many places for you enjoy your meals and set a fine table for your family.