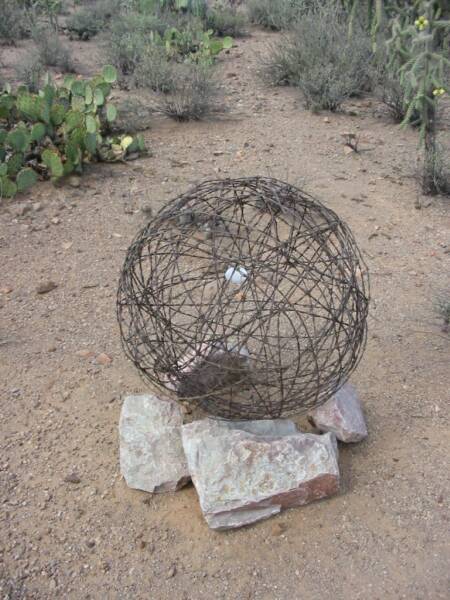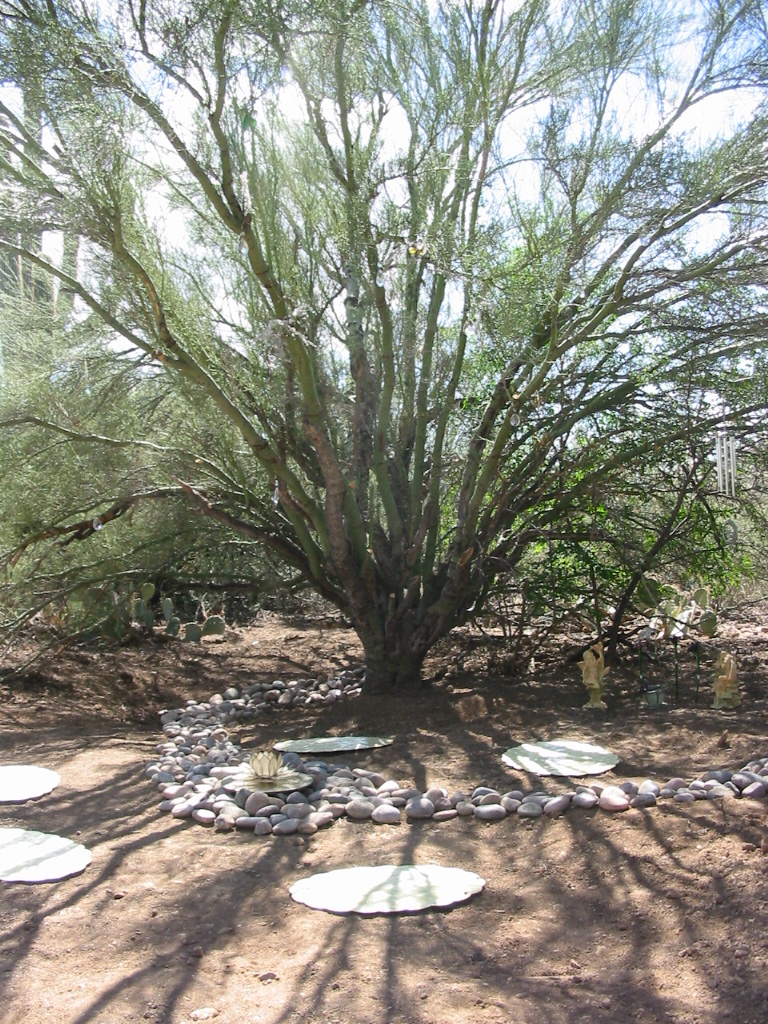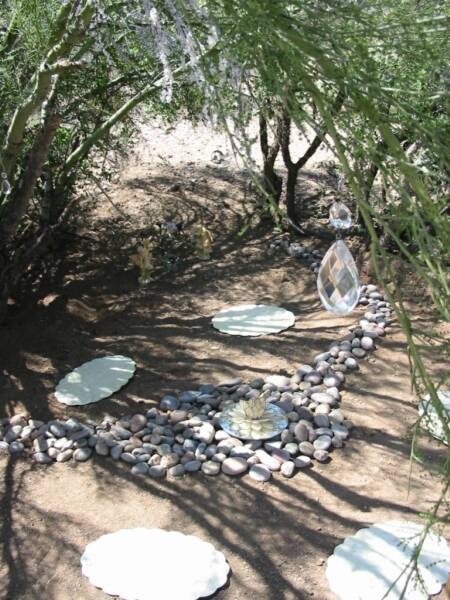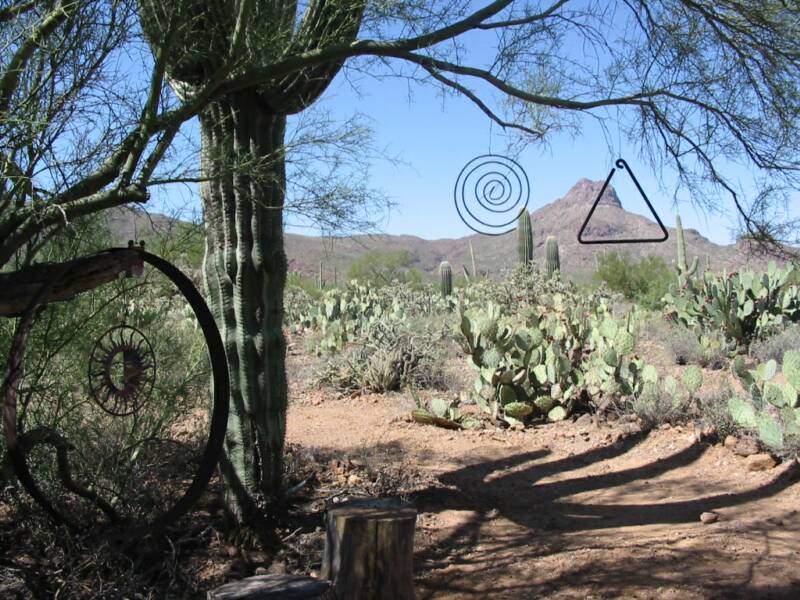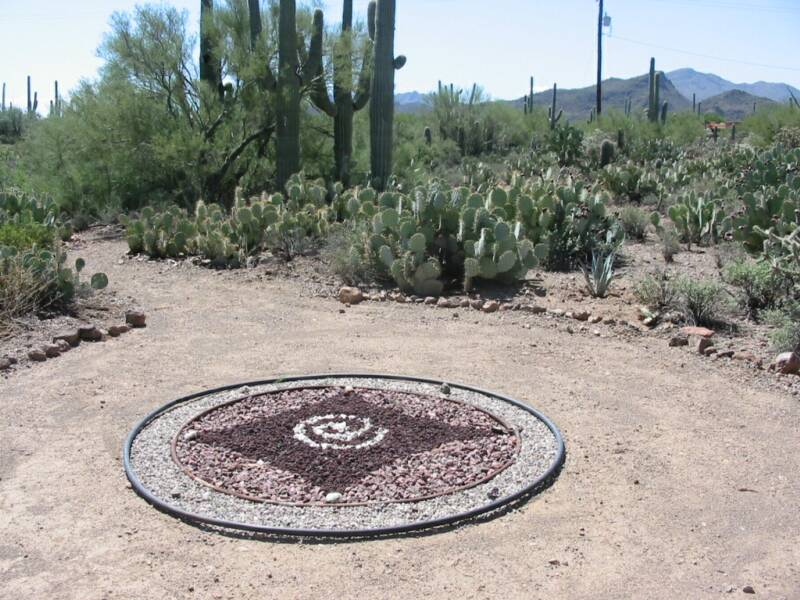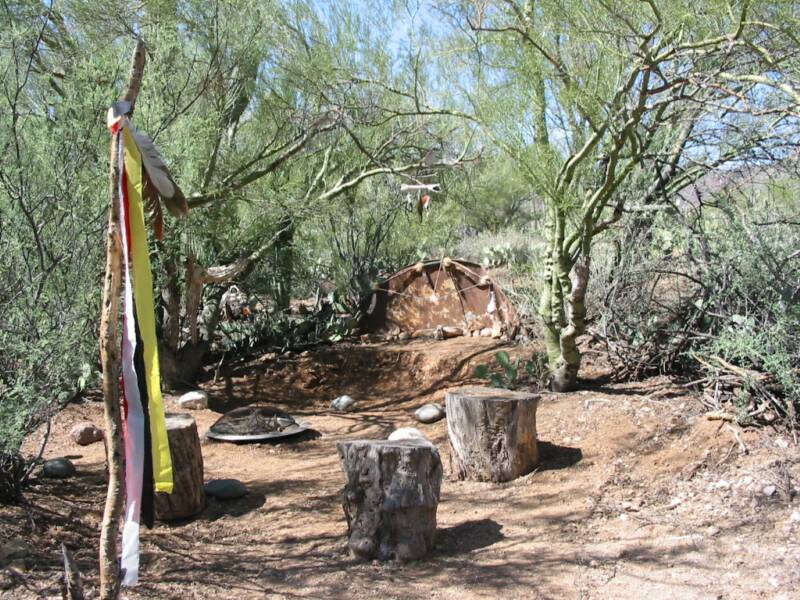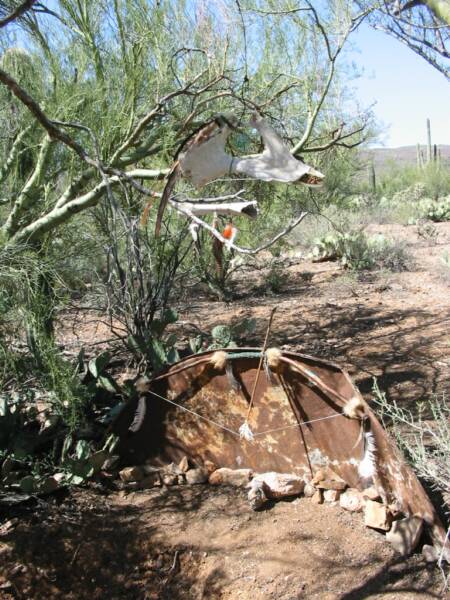 We invite our tenants to explore our 10 acres and connect to nature and all the       desert life!      You can quiet your mind and expand in your own personal way as you stroll and take in the beauty of the pristine desert.

     We have created places for you to meditate and connect to the Divine and

     Mother Earth. Scroll down this page to view some of the art and the sacred

     places where you can connect your heart and tune into the healing energy of

     these gardens.

      These gardens are continually

      growing and transforming, as we are,

      creating a different

      experience with each season.

      Please scoll down to see them ...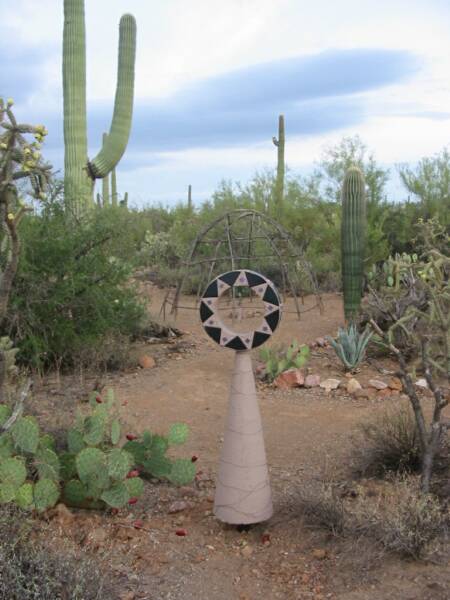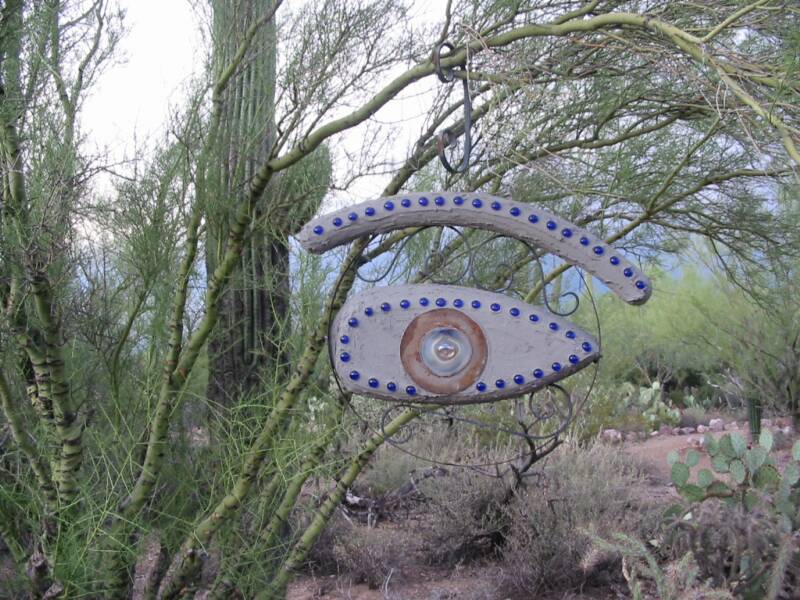 Crystal Meditation Garden

Sacred Geometry Meditation Area

This quiet area, surrounded by towering Saguaros, is on the bank of a wash and is located by the Mayan Spiral. 

Primitive Meditation Area

This area is inspired by and honors all Native American traditions.  This sacred space does not represent any one particular tribe or people.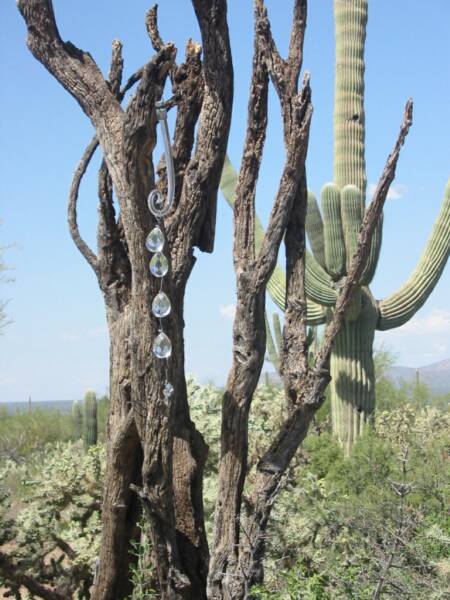 Ethereal Eagle

This emissary invites you to step through a gateway that connects you to Mother Earth and the Divine.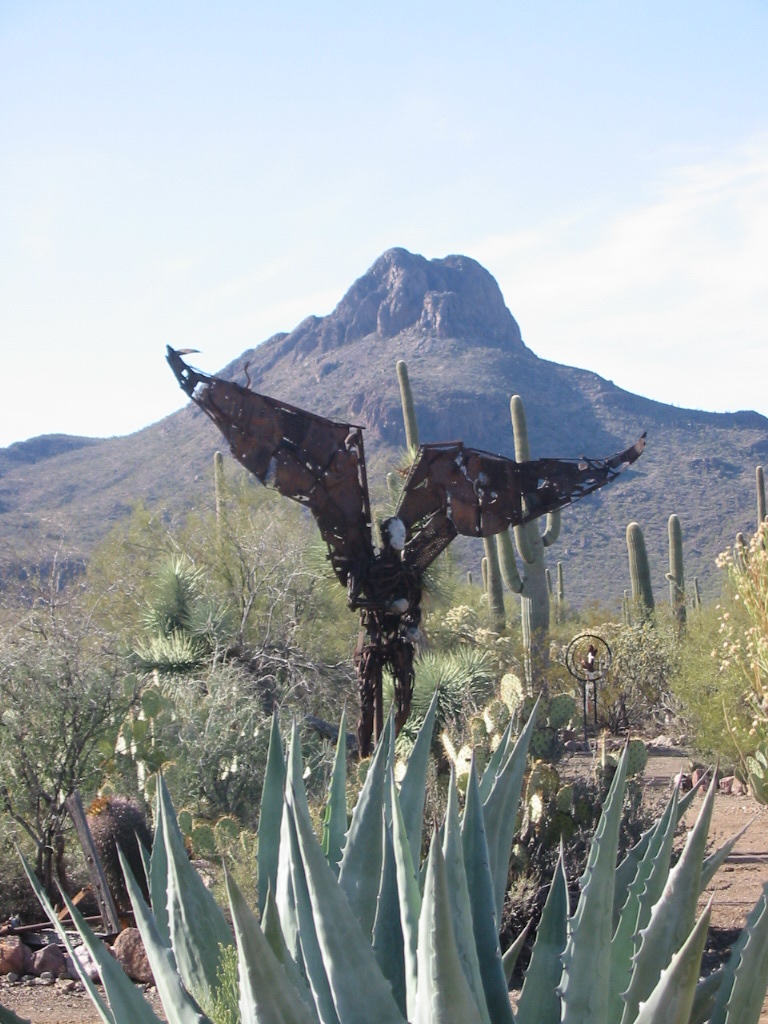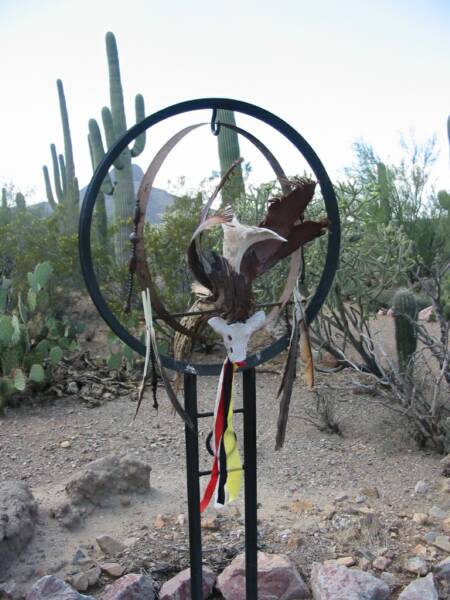 The Brotherhood of Men and Angels

This angel marks the start of our Sacred Gardens. He stands as a beloved guardian escorting all to receive special blessings.

Living Art & Nature Walk

Meditation Gardens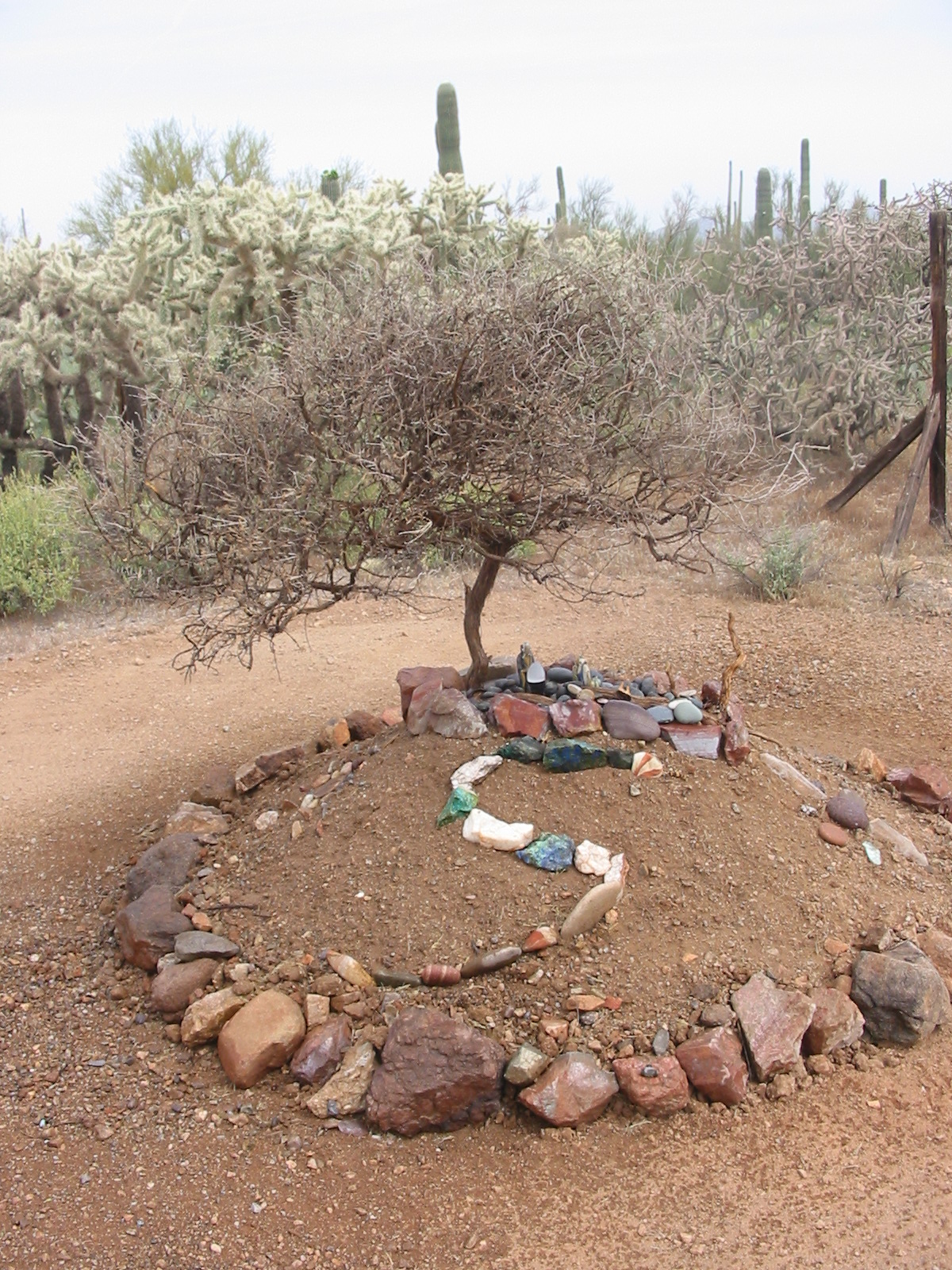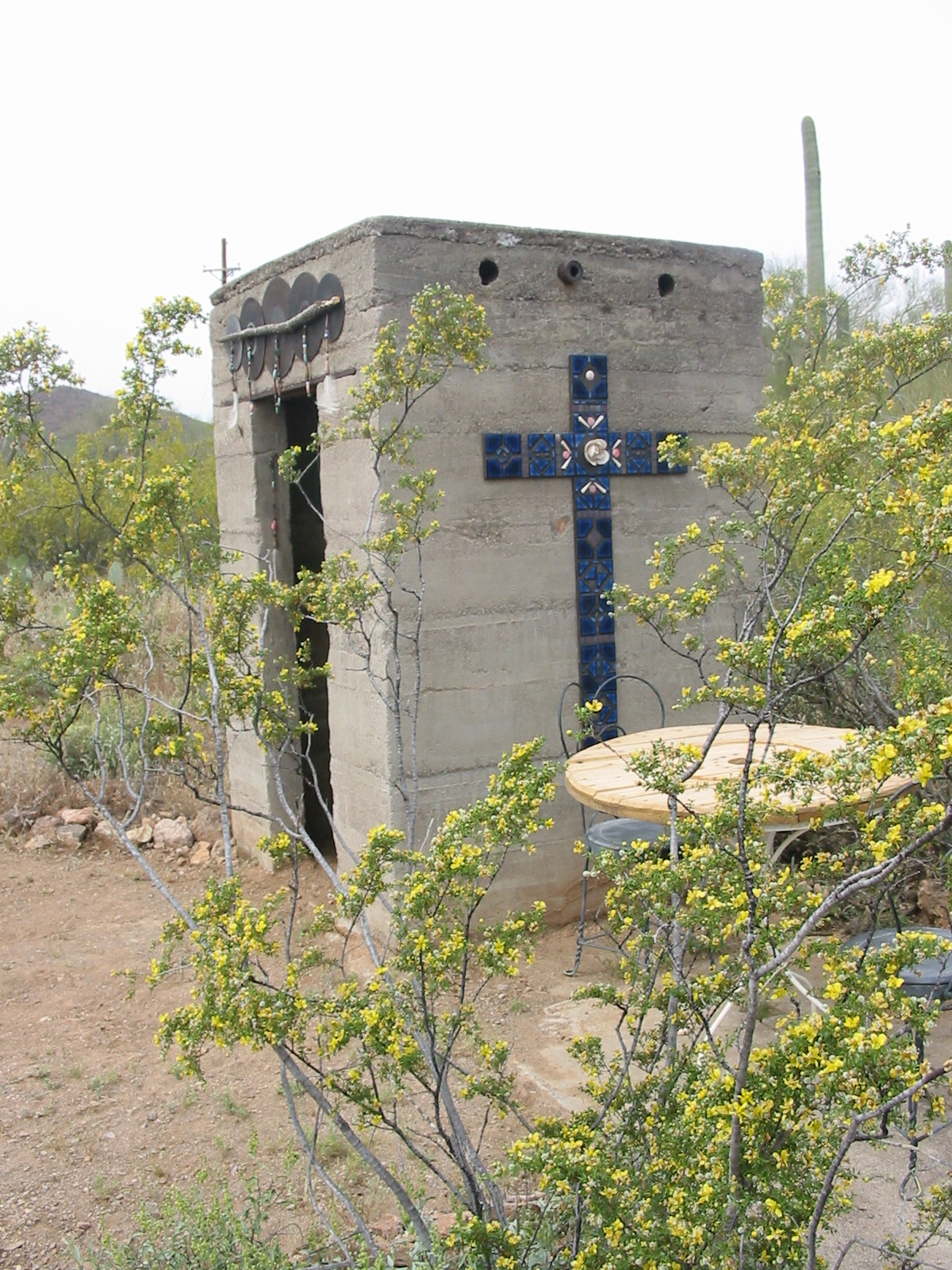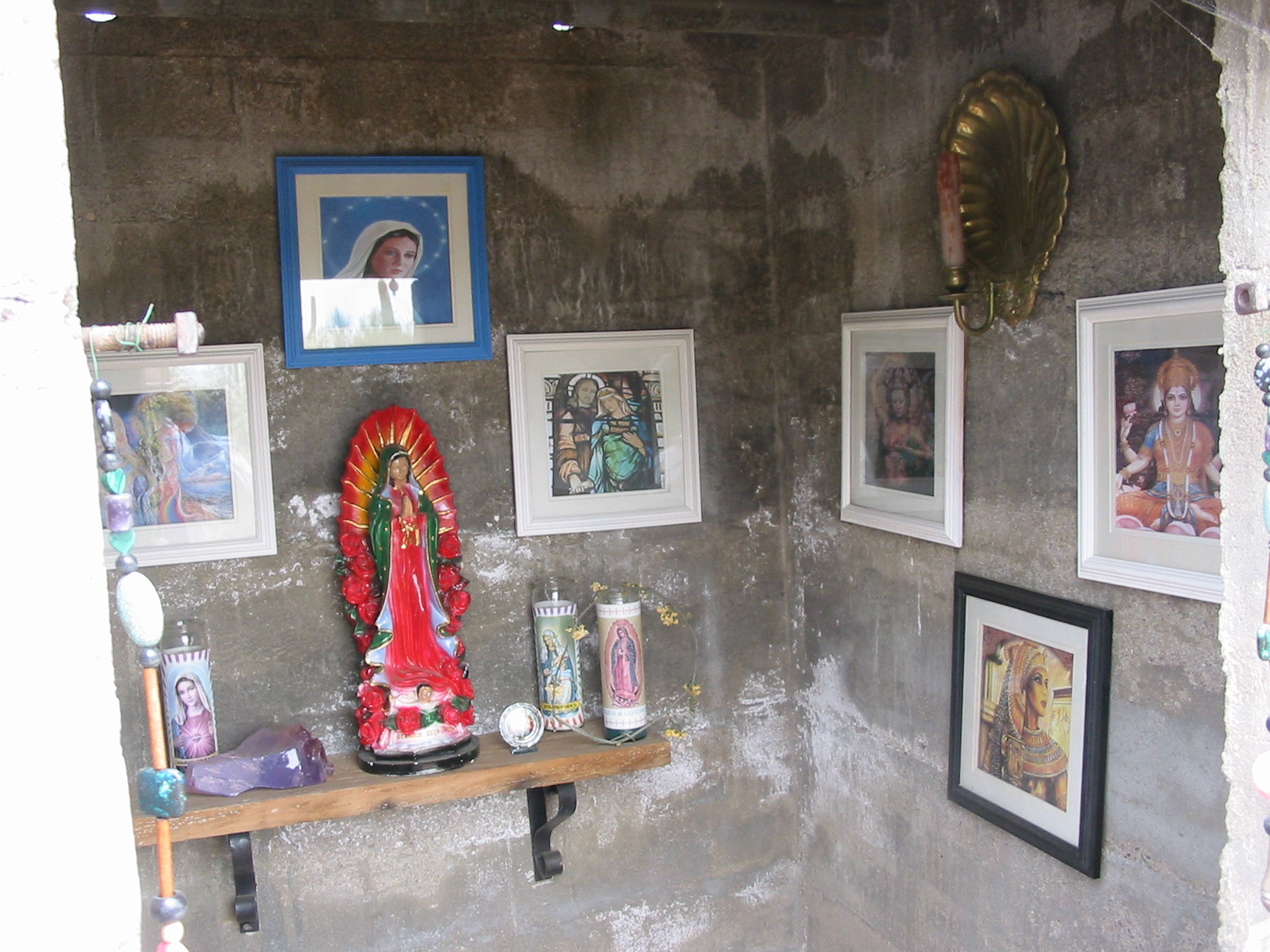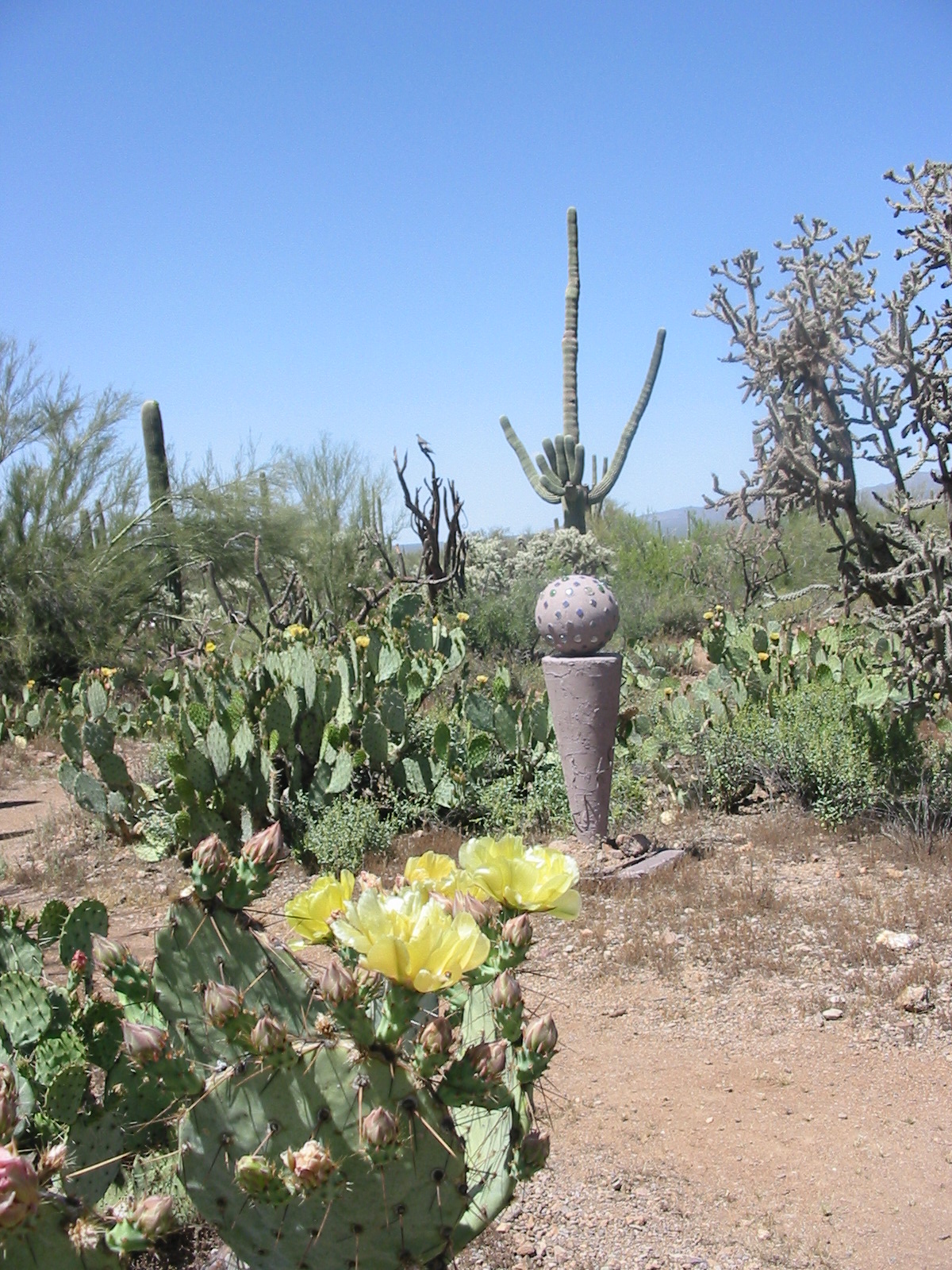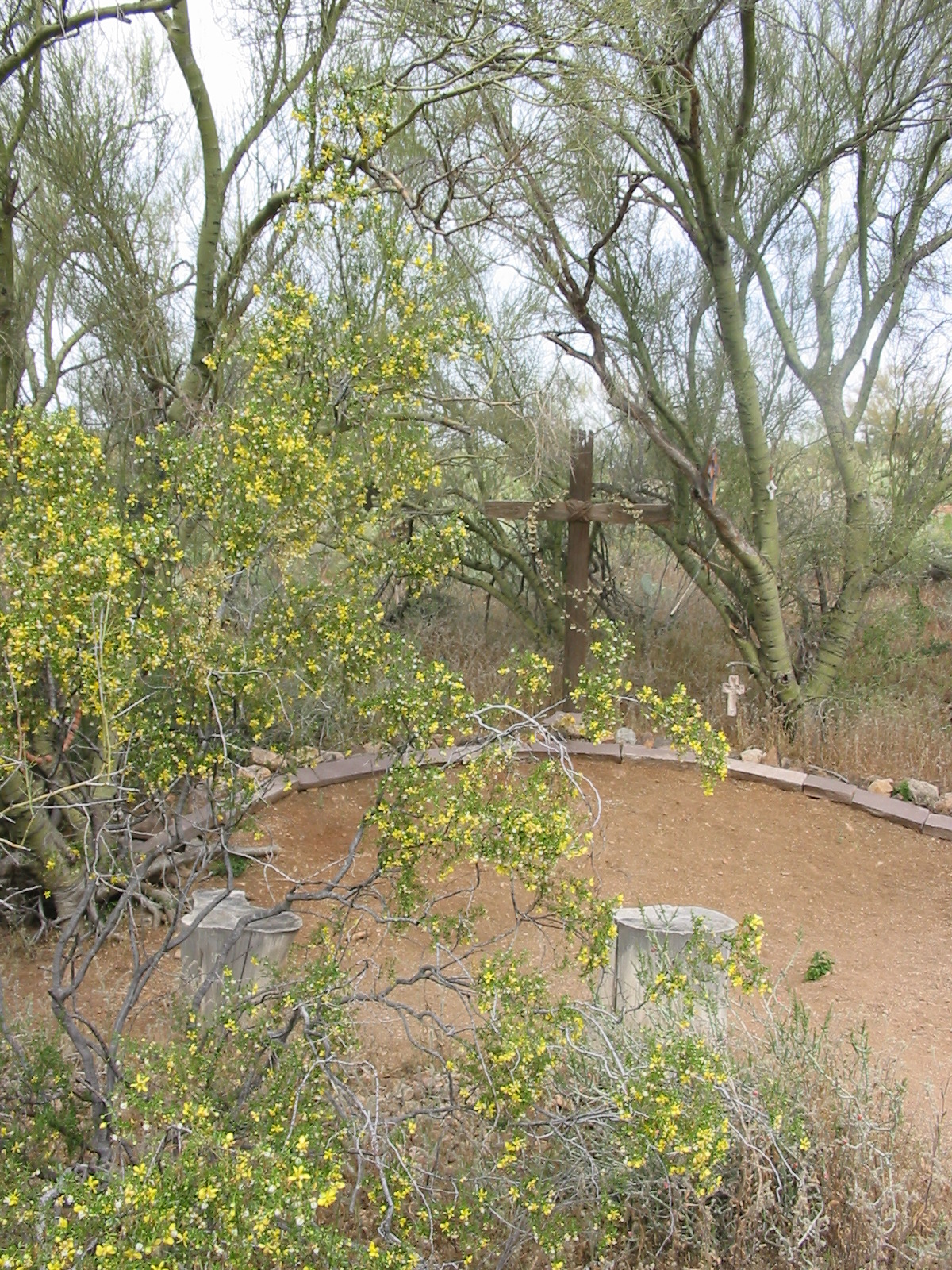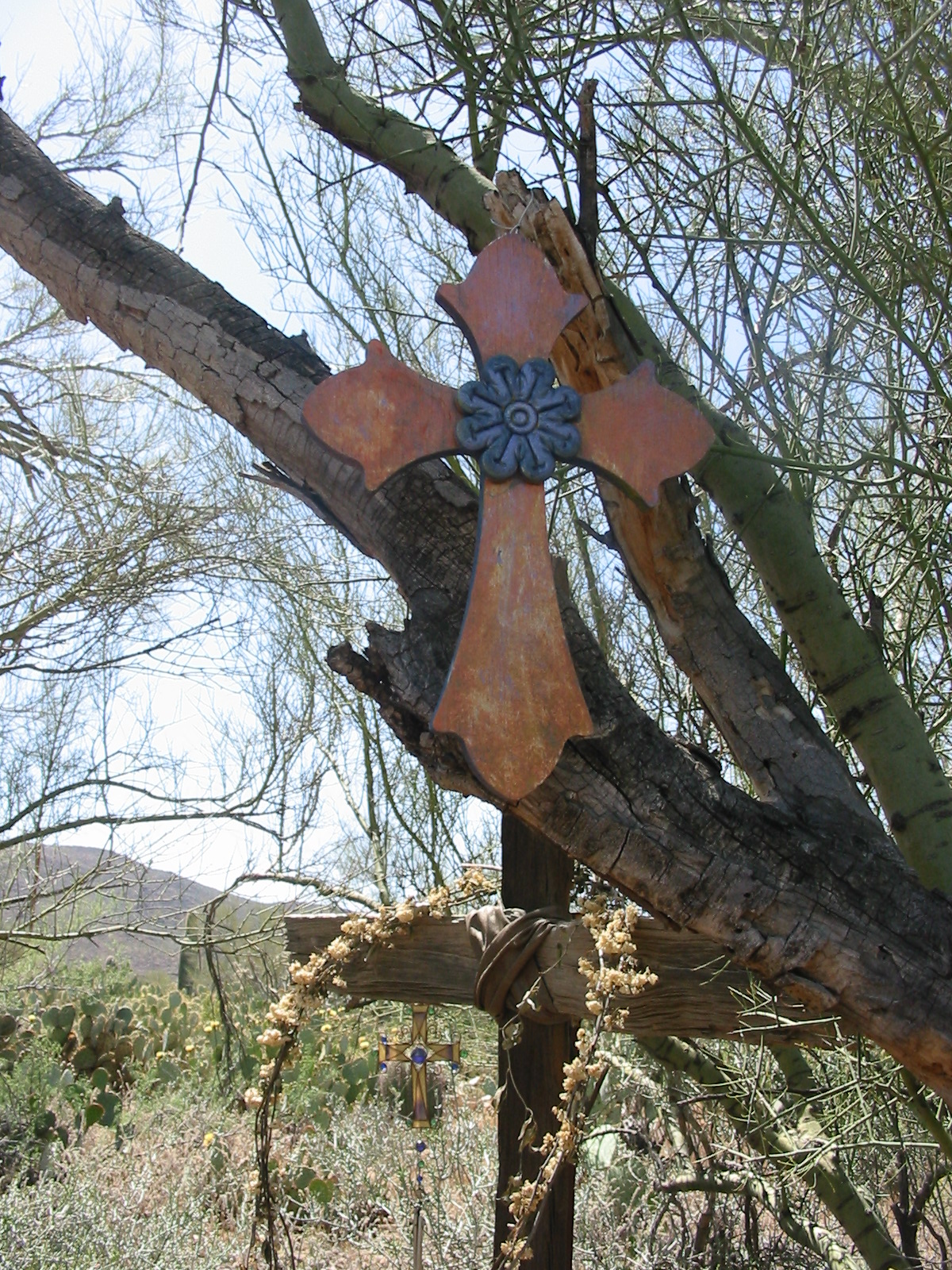 Tree of Life Garden  was inspired by a dry rosemary bush. All things are sacred and this bush spoke more than just kindling wood.

The Christ Garden is sacred indeed! A serene spot adorned with crosses, rosary and large wooden cross... made from the wood  of the land. Many loving ceremonies and blessings have graced this circle.

You are welcome to leave a cross.. or offering ... join with other intentions and prayers that surround you in the trees.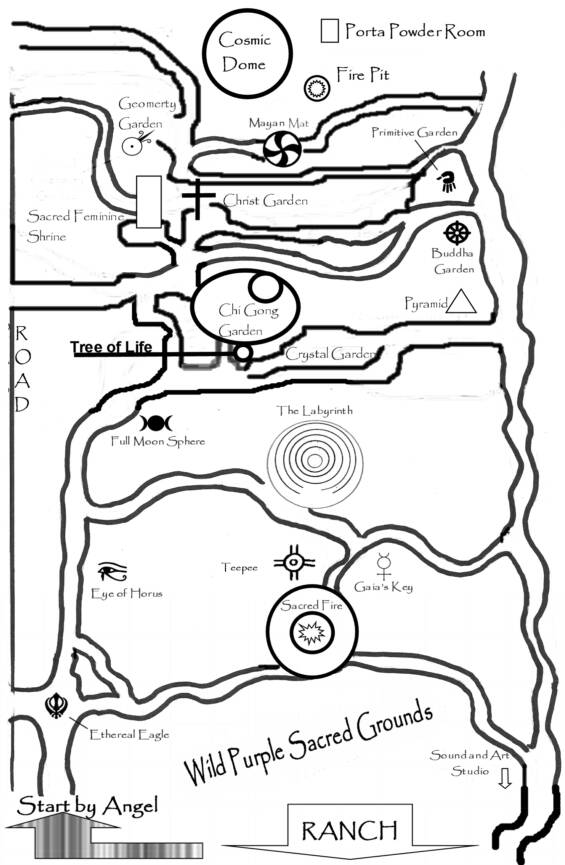 Please see our Map of The Grounds located at the bottom of the page.

Thank you!